Marketing in the Dark: Dark Martech
The final report in IBM's Marketing in the Dark series, Dark Martech, looks at the types of martech platform being used by companies, and how choice of setup impacts on the ability to get value from technology investment.
The research, produced by Econsultancy in partnership with IBM Watson Marketing, is based on an extensive survey of more than 1,000 marketers carried out during the summer of 2017.
Get the download

Below is an excerpt of "Marketing in the Dark: Dark Martech". To get your free download, and unlimited access to the whole of bizibl.com, simply log in or join free.
The key findings of the report are as follows:
Dark martech is a growing phenomenon. Dark martech is a term used to describe homegrown marketing technology as distinct from third-party software solutions. Dark martech is, by definition, not always straightforward to track and understand, or even transparent to people operating in the businesses where it is prevalent. Organisations need to be aware of the challenges they face if they are relying on fragmented and piecemeal technology that is not part of an integrated marketing stack, irrespective of whether they are using homegrown or third-party point solutions.
Companies with single-provider solutions are more likely to outperform. Companies we have identified as 'leaders'– organisations where marketing teams outperformed against their top business goal over the last year – are two-and-ahalf times more likely than 'mainstream' companies to structure their marketing mostly around an integrated marketing cloud from a single provider. Companies with a single-vendor solution are five times more likely than those who have assembled their own marketing stacks to say their ability to get full value from the technology is 'excellent'.
Organisations need to consider total cost of ownership. The path to maximum profitability and efficiency lies in having the right martech solution for a business, not necessarily the cheapest one. Homegrown technology may save on licensing costs, but companies must consider the cost of internal resources and consultants tasked with maintaining and integrating these systems. For example, companies may be spending inordinate amounts of time integrating systems and sources of data to gain a more complete customer view, a task that may not have been necessary if they had installed integrated technology from the outset. The onus is on CMOs to turn the marketing function into more of a profit centre than a cost centre, and the right technology can help them to do this, even if single-vendor solutions are not always a panacea themselves.
Technology needs to be an enabler for customer data integration, not a barrier. Only a minority of companies are able to leverage customer data fully for a range of marketing activities, suggesting that the majority of businesses have a great opportunity if they can get the right martech stack in place. Those companies using an integrated marketing cloud are much more able than other companies to harness data for a range of activities, including optimisation of the marketing mix and personalisation of the customer experience. More than a third (39%) of predominantly single-vendor companies can 'thoroughly leverage' customer data for automation of tasks required for personalised experiences, compared to only 2% of those that have a more piecemeal approach to martech.
Martech is about people... but a lack of staff with the right skills is a barrier to the success of marketing platforms. Technology is, ultimately, only as good as the people who can configure it and then utilise it effectively. Unfortunately, many companies are struggling to find the staff or consultants who can get full value from technology, whether internal staff or those working for their agencies and integrators. To compound the challenge, different martech solutions require different skills. Two-thirds (64%) of companies believe they don't have the skills or talent to make most use of marketing technology. The greatest martech challenge for companies is the lack of skills / people to utilise it properly, cited as a top-three barrier by 45% of both B2B and B2C respondents.
Want more like this?
Want more like this?
Insight delivered to your inbox
Keep up to date with our free email. Hand picked whitepapers and posts from our blog, as well as exclusive videos and webinar invitations keep our Users one step ahead.
By clicking 'SIGN UP', you agree to our Terms of Use and Privacy Policy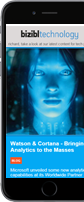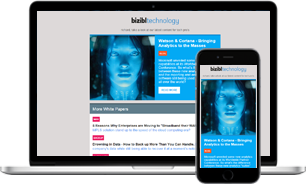 Want more like this?
Stay up to date with our content email