Why Account Selection is Crucial to a Successful Account-Based Marketing Strategy
I recently attended the B2B Marketing Summit in London. With all too few opportunities for B2B marketers to get together to listen, learn and discuss our profession, the Summit continues to stand out as a high point in my annual calendar.
Amongst the mix of keynote, main stage and breakout sessions, I attended two very interesting and useful presentations on Account-Based Marketing (ABM). While ABM is nothing new, the advent of new technologies means it's become one of the hot topics in the industry. Indeed, it's exciting to see how these technologies are enabling marketers to execute ABM at scale, with targeted and personalised content served on an account-by-account basis.
One thing struck me though – there was no mention of how to select the right accounts in the first place. Surely this is the most important part of the process? Highly targeted, personalised, timely interactions are great, as long as they're with the accounts and individuals that represent the biggest opportunities for growth.
Data – the foundation for any account-based strategy
While I – like many other B2B marketers – am convinced of the benefits of ABM, I nevertheless appreciate that it has its challenges, and many of these are linked to the data and insight that's available to fuel the process. In a recent survey carried out by Avention, less than a quarter of respondents said that they considered themselves leaders when it came to using data as a strategic asset. And when it comes to putting an ABM strategy in place, that's a BIG issue.
I know it seems obvious, but you would be surprised how many marketers deprioritise this phase in their haste to get to the 'main event'. The reality is, lots of marketers don't know their markets and accounts well enough, and this means they're likely to be missing opportunities for growth.
Without access to the right data – from both internal and external sources – how can you expect to answer the array of questions about potential accounts that will enable you to understand which companies to focus your ABM programme on? This is where a data partner like Avention comes in; we can provide the insights that allow you to make the correct account selection decisions.
With target accounts selected you can move on to realising potential, first by validating the targets you have identified, mapping contact coverage and assessing the extent of account penetration to date. Then you can identify the most relevant and effective contacts based on function and role to ensure you have the right coverage for growth. Once again, this is where a data partner like Avention and the OneSource ABM Solution can provide support.
Now, and only now, you can start devising your programme and begin to think about how to use those exciting new technologies (alongside more well established tactics) to engage your targets.
Is ABM just a shiny new toy?
There are some marketers out there who are more sceptical about the rise of ABM, calling it the industry's 'shiny new toy', and I do see their point. However, strip away the hype about new technologies and the premise and benefits of ABM are hard to dispute – a more targeted approach to marketing can only ever be a good thing.
By all means embrace new ABM technologies, but before you do, pause, take a breath, and make sure you're pinpointing the right markets, accounts and contacts that will become the foundation of your strategy. That's something Avention OneSource Solutions can help with. If you're interested in finding out more, drop me a line.
Want more like this?
Want more like this?
Insight delivered to your inbox
Keep up to date with our free email. Hand picked whitepapers and posts from our blog, as well as exclusive videos and webinar invitations keep our Users one step ahead.
By clicking 'SIGN UP', you agree to our Terms of Use and Privacy Policy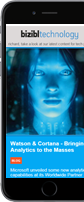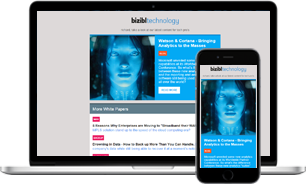 Want more like this?
Stay up to date with our content email