Marketing in the Dark: Dark Social
The second report in IBM's Marketing in the Dark series, Dark Social, explores the impact of this growing phenomenon, and looks at how companies can interact with consumers appropriately and effectively in a world where consumers increasingly like to communicate in private. The research, produced by Econsultancy in partnership with IBM Watson Marketing, is based on an extensive survey of more than 1,000 marketers carried out during the summer of 2017.
Get the download

Below is an excerpt of "Marketing in the Dark: Dark Social". To get your free download, and unlimited access to the whole of bizibl.com, simply log in or join free.
The key findings of the report are as follows:
Dark social is a significant and growing challenge that marketers need to take seriously There is a growing body of evidence to show that consumers are increasingly sharing content privately, for example through messaging apps such as WhatsApp and Messenger, rather than on publicly accessible social networks where brands can more easily listen to, and track, what is being said about them, and what is being shared. Simply put, dark social is sharing that cannot be accurately measured by a digital analytics platform. This represents a significant challenge for marketers seeking to understand the impact of their content on customer journeys and the path to purchase. Marketing attribution becomes more difficult because marketers are, in effect, making decisions based on an incomplete picture.
Marketers are underestimating the impact of dark social The majority of company respondents believe they have good visibility on the conversations their customers are having about their brands, even though there is strong evidence to suggest that this is increasingly difficult. In the context of being able to build a full picture of the customer journey, dark social is the technical challenge least likely to be on the radar for companies. Only 4% of all those surveyed for this study regard dark social as a top-three challenge, suggesting that most businesses are blissfully ignorant of a growing problem. Research shows that the vast majority of consumers' outbound sharing from companies' websites takes place via dark social, resulting in a huge gap in the data required for a full understanding of customer behaviour. Leaders – defined as companies where marketing teams outperformed against their top business goal over the last year – are almost twice as likely to agree they can attribute value to dark social (39%, versus 21% of mainstream companies).
More brands must start harnessing technology to mitigate the challenge of dark social, and to scale their customer interactions While the vast majority of companies surveyed for this research are looking to increase the number of conversations they are having with customers, many are missing a fantastic opportunity to use tactics for engagement — at scale — that have been made possible by improving technology. AI-powered conversations, whether via voice technology or through text, will increasingly become the way that brands can most effectively reach the right customers with the right content and messages, framed in the right tone of voice. Even among leaders, it is only a small proportion of companies that are using software such as voice technology / interfaces (25%), computer-powered chat on site (23%), computer-powered chat on social media channels and messaging apps (21%) and product recommendations powered by chatbots / AI-powered chat (19%). AI-driven technology can help brands reduce costs (through more efficient marketing and customer service) and increase revenue through more relevant content and recommendations. When used properly, AI-powered chatbots and recommendation engines can also improve customer experience and brand advocacy.
Outperforming companies are more likely to be using WhatsApp and similar apps for AI-powered conversations In order to tackle the issue of consumers retreating within the walls of dark social, brands need to find ways of engaging consumers in dialogue within private messaging apps. The huge popularity of messaging apps makes them a logical place for brands to engage with people. The focus for brands should be on utility and natural dialogue with consumers. Leaders are significantly more likely than their mainstream counterparts to be using social networks and messaging apps for computer-powered conversations. Outperforming companies are around twice as likely as mainstream organisations to be using the WhatsApp messaging platform (39% versus 20%) to engage in dialogue with consumers.
Companies must continue to prioritise personalisation Three-quarters (75%) of 'leaders' are personalising conversations based on tone and sentiment, compared to 60% of mainstream companies. While it is important to tailor marketing and messaging to individuals, companies must take the utmost care in how they approach one-to-one marketing. At a time when consumers are becoming more distrustful of brands that routinely collect data about them, marketers should focus on a persona-based approach that allows them to be highly relevant without needing to utilise data that personally identifies people. Companies can improve their engagement rates and sales without needing to piece together a perfect view of customer activity across all channels, the type of single-customer-view nirvana that has become increasingly difficult in a multichannel and multi-device world.
Want more like this?
Want more like this?
Insight delivered to your inbox
Keep up to date with our free email. Hand picked whitepapers and posts from our blog, as well as exclusive videos and webinar invitations keep our Users one step ahead.
By clicking 'SIGN UP', you agree to our Terms of Use and Privacy Policy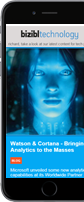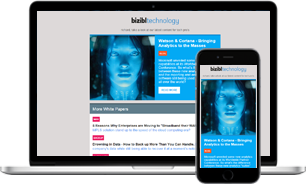 Want more like this?
Stay up to date with our content email