Dark Data: Marketing in the Dark
This first report in IBM's Marketing in the Dark series, Dark Data, explores the extent to which companies are able to harness data for their marketing programmes, with a focus on what 'leaders' are doing compared to their 'mainstream' counterparts.
The research, produced by Econsultancy in partnership with IBM Watson Marketing, is based on an extensive survey of more than 1,000 marketers carried out during the summer of 2017.
Get the download

Below is an excerpt of "Dark Data: Marketing in the Dark". To get your free download, and unlimited access to the whole of bizibl.com, simply log in or join free.
The key findings of the report are as follows:
A strategic approach to data is crucial. The study found that a strategic approach to data is essential for organisations seeking to gain a competitive advantage in an increasingly data-driven world. However, most organisations are only at the start of their journey. More than half (55%) of responding companies are 'beginning to develop a strategy', and a further 16% say they 'have just implemented a strategy'. In contrast, only 13% of research participants say they have a 'comprehensive strategy'. In a world of dark data, visibility on information sources is a prerequisite for success. Leaders, defined as those organisations whose marketing functions exceeded their top business goal for the previous year, are two-and-a-half times more likely than their mainstream counterparts to have 'total visibility' into the data held by their organisation.
The growing role of artificial or 'augmented' intelligence. The ability of artificial intelligence to improve a company's marketing capabilities based on more effective and extensive interrogation of data sources is starting to become apparent, with a range of use cases already coming to the fore, from virtual assistants and pre-emptive marketing, to content optimisation and more efficient programmatic advertising. The research shows that most leaders (57%) are likely 'to include AI in (their) marketing strategy over the next 12-18 months', almost double the equivalent percentage for mainstream companies (29%).
Actioning customer insights. The ability to act on insights derived from customer data is a key requirement for companies wanting to compete in the digital age. The research encouragingly suggests that organisations are getting better at this. Sixty percent of companies surveyed this year profess to be either 'excellent' (11%) or 'good' (49%) at this, compared to only 46% of companies in 2016, when we asked the same question as part of The New Marketing Reality research1 (also produced by Econsultancy in partnership with IBM). Marketing leaders are almost three times as likely to rate themselves as 'excellent' in respect of acting on insights derived from customer data (21%, compared to 8% for mainstream respondents).
Leaders are using more data sources. There is a correlation between the number of first-party and third-party data sources analysed by a company, and their ability to exceed their marketing goals. Leaders are significantly more likely to be incorporating offline campaigns (e.g. direct mail), call centre data, mobile app analytics, unstructured customer service data (e.g. chat logs, support tickets), in-store transactional data (EPOS) and data from connected devices (Internet of Things). Leaders are also more likely to be using third-party data sources in their analysis, including demographic or behavioural data, unstructured social data, third-party unstructured data, data from third-party connected devices, and data sourced from other third-party APIs.
Technology is failing companies trying to deal with CX complexity. The complexity of customer experience/number of touchpoints – cited as a topthree challenge by 46% of respondents – is regarded as the most significant technical challenge impeding companies trying to get a more joined-up view of customer journeys. This barrier is closely linked with difficulty unifying different data sources (43%), the second most commonly cited obstacle. The third most cited problem is poorly integrated marketing technology (38%), a state of affairs that exacerbates the data unification challenge. Deficient technology also lies behind the issue of data not being readily accessible (21%) and the inability to act on data quickly enough (31%).
The need to balance personalisation and data privacy. More than half (51%) of respondents say they are 'advanced' or 'intermediate' in their personalisation approach to known customers, compared to just over a third (37%) who claim this level of sophistication in their marketing to unidentified prospects. The ability to take a one-to-one marketing approach with unidentified prospects has become increasingly possible through the use of implicit data, ranging from behavioural and location-based information to type of device and browser. At the same time, data privacy is clearly something that companies are mindful of. Eighty percent of respondents 'strongly' agree that customer data must be protected and secured, and a further 16% 'somewhat' agree. Similarly, 92% of respondents say their companies 'take customer data very seriously'.
Want more like this?
Want more like this?
Insight delivered to your inbox
Keep up to date with our free email. Hand picked whitepapers and posts from our blog, as well as exclusive videos and webinar invitations keep our Users one step ahead.
By clicking 'SIGN UP', you agree to our Terms of Use and Privacy Policy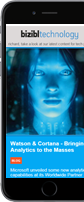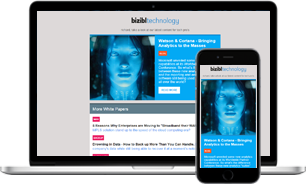 Want more like this?
Stay up to date with our content email