Optimise Your Data Feeds For Shopping Campaigns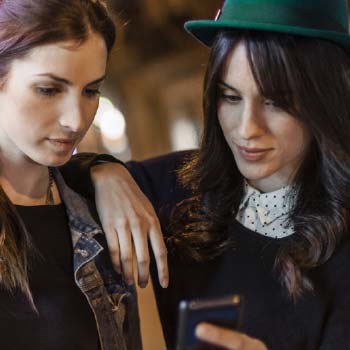 Learn how to set up, manage, and more importantly, optimise data feeds for shopping campaigns. Your shopping campaign manages your Product Ads, which contain an image, and helps your ad stand out to customers. You'll get the basics and more advanced topics, like specifics on which data feed attributes are required and which ones we recommend. Check out this installment of The Art of Advertiser Science eBook series to help you:
Understand how Bing Shopping Campaigns take your products and put them in an impactful ad format to reach an engaged audience.
Explore how to set up and manage required and recommended data feeds to get the most out of your campaigns.
Learn how to optimise data feeds through best practices to better engage with your customers.
Get your Product Ads seen by your customers. Download the eBook and start optimising your data feed for shopping campaigns.
Get the download

Below is an excerpt of "Optimise Your Data Feeds For Shopping Campaigns". To get your free download, and unlimited access to the whole of bizibl.com, simply log in or join free.
Data feeds, shopping feeds and advertisers who love them
Product ads on Bing or Google are managed via your Shopping Campaign. Your product ads are created from a data feed that consists of both static and custom values. We call this your shopping feed.
For your customers, product ads stand out because they include an image – and images are processed in the brain 60,000x faster than text ads. This makes product ads very successful for advertisers.
Product Ads surface the top information consumers are looking for while "showrooming," putting the shopper closer to an online purchase.
Elements of the product ad:,
Product Image
Product Title
Product Price
Advertiser/Store Name
The product ad format is all derived from a shopping feed. Without a feed you will not be able to serve any ads.
Shopping feed tips
The best way to view a shopping feed is in excel - delimited.
Each column represents a parameter.
Each row represents the attribute that makes a feed.
There are two possible formats for the file: .txt and .xml. The most commonly used format is .txt.
Shopping feed paramters and best practices
Cheat sheet for required fields
ID - Unique identifier for an item (50 character limit) also known as MPID (merchant product ID)
Title - Title of the item (150 character limit)
Description - Item description (10,000 character limit)
Link - Direct URL of the item's landing page
Image Link - HTTP of HTTPs URL of an image of the item
Brand - Item's manufacturer, brand, or publisher
Price - Price from the landing page of your offer must be the same price as indicated in the feed
Best practices for required fields
Title
Other than the image, the title is one of the first parts of the ad a customer sees.
Show the customer the most important information in the title to improve CTR. Try to put the most important information within the first 35 characters since the add cuts off.
Title length often constrains advertiser from showing relevant terms (color, brand, gender, size, etc.).
Description
Crawled by search engines to determine whether or not it is shown for given search query.
Include important information about the product, especially if not included in the title.
Description optimisations are often tedious due to the amount of content in them.
Links
Must link directly to the landing page for the product.
Products will be disapproved if they have inaccurate links.
Often a lag time after a URL change of any kind.
The backend system must recrawl the links.
Image
Apparel often performs best with images of the item on a model.
Other products (i.e. a laptop) perform better with a standalone image of the product.
Like links, often a lag time when switching the image URL will require a recrawl of the image links.
Creating a Shopping Feed: Recommended Fields
Cheat sheet for recommended fields
Category
Predefined product category/taxonomy (Bing and Google share the same taxonomy)
Product Type
Advertiser's own internal category/taxonomy
Mobile Link
Mobile landing page URL
Availability
Availability of item
Sale Price
Item's sale price
Sale Price Effective Date
Item's sale price start and end date
Customer Label 0-4
Use to identify products for ad campaign filters
Condition
Condition of the item
BingAds Redirect
Redirect URL that overrides the URL given in the "link" attribute
Item Groiup ID
Used to group items that may vary by colour, material, pattern, or size
Best practices for recommended fields
Product Type
Product type must be separated with a ">".
Up to advertiser to decide what makes most sense based on account structure.
Adding product type will allow more filtering for an accounts structure. Typically, the more granular your product types go the better off you are.
Custom Labels
These labels give you the ability to target attributes important to you, but not specified within the Bing UI.
Common uses: high margin products, sale items, seasonality.
For anything under 1000 unique values, custom labels are great. For anything over 1000 unique values, append to product type.
Product Categories
Also separated by ">".
Used by Bing to determine path to search queries associated with products.
The more specific, the better (i.e. Vehicles & Parts > Vehicle Parts & Accessories > Motor Vehicle Parts > Motor Vehicle Engine Parts, is better than just Vehicles & Parts).
Allows the advertiser to match at a more specific targeting category.
Redirects
Link field that must redirect to the landing page listed as the product URL.
You can use this field to add tracking parameters to monitor performance across different platforms
Use the Redirect field to properly track the landing page before the links get rejected.
Optimise that feed
Accuract of the Data
Check for:
Duplicate IDs
Incorrect Pricing
Inaccurate format ($, URL)
Product Images
Image size: minimum size 220px by 220px.
Have a "Pop" effect, use a white background.
No promotional text in the images.
Title
Make sure your Product Titles are as robust as possible, include:
Brand + Product Name + Product Type + Gender + Size + Color (if applicable).
Keyword searches trigger your ad based on the words in the title
Description
Make sure the descriptions match up with the landing page descriptions. For example – the women's shoes product details and benefits should be included in the description.
Image Optimisation
We only accept .bmp, gif, exif, jpg, and png extensions for images.
Images should not have any watermarks.
Image link is case-sensitive. Changing the casing in the URL will cause a recrawl.
Product Type/Category
Match the product type that best fits Bing's taxonomy.
Remember the only delimiter that can be used for product type and category is ">".
Product Category is limited to 255 characters.
Product Type is limited to 750 characters.
An example of how the product category and product type are best used: Electronics > Audio > Headphones.
Custom Labels 0-4
Add Custom labels 0 - 4 as a best practice. Custom Labels will allow the advertiser to group items by whatever they see fit for their business goals.
Bing Merchant Center
Under Catalog Summary - Here you can download the most up to date uploaded feed along with the published report and rejections report.
Download Feed link - will download the advertiser's uploaded feed via FTP, HTTP, and manual upload *can not download the full feed if API uploaded.
Most cases the feed is in .txt or csv, open in notepad and copy and paste to excel.
Download Report link - this link is next to the published items, which will download a report of all the items that are eligible to serve.
Download Summary | Download Details links - these links next to rejected > Download Summary will provide a report summary (aggregated) of how many items are rejected due to a error or editorial flag. Download Details report will give you a report by line item ID detailing the rejection reason.
Mobile
Mobile Bid modifiers:
Start investing on Mobile Bing Shopping
Use the device type modifier under your BSC campaign setting to adjust your mobile percent bid.
BSC is fully serving on mobile.
FAQ
Q: What should I be testing within the feeds on a regular basis?
A: The only testing we recommend are on the title, description, and image, but we don't encourage it unless there is a clear business need. When performing these tests it will trigger a recrawl of the feed which can take up to 48 hours to crawl. For example an advertiser can test their title by switching around top search queries for their products to the first 35 characters. Images can be tested by switching out images with different angles or backdrops.
Q:What tactics could we deploy to help drive more efficient CPCs?
A: Add the highly recommended attributes such as Category, Product Type, and Custom Labels 0 – 4. These attributes will allow you to create custom targets with specific bids – allowing the advertiser to break out and target more granularly.
Q: What are the main differences between Google's feed and Bing Shopping Campaign Feed?
A: Bing will accept Google's feed at 1:1 level All of Google's required fields and most of their recommended fields transfer over to Bing when importing feeds. A difference - GTIN (Global Trade Item Numbers) is now required in Google's feed. We currently don't require the GTIN – but are exploring new features where it may be required.
Q: How should I go about making bulk changes to the feed efficiently?
A:Making bulk changes to the feed can be tricky but for those who do not have a feed provider tool – we recommend using excel and using a combination of find & replace functions along with "if then" statements.
Q: Do I have time to manage Shopping Campaigns on both platforms?
A: Google Shopping Campaigns are easily imported into your Bing Ads account. Once they are set up, Bing Shopping Campaigns are easy and efficient to manage as the structure and capabilities are consistent across the ad platforms.
Q: How do I track conversions for my product ads?
A:You track product ad conversions the same way you track text ad conversions, by using Bing Ad's Universal Event Tracking, or your Third Party tracking solution.
Q: What are the requirements for running Shopping Campaigns?
A: Retailer / e-commerce store, Claim domain in Bing Webmaster tools, Create a store in Bing Merchant Center, Upload a product feed to Bing Merchant Center and Create a Shopping Campaign in Bing Ads UI
Want more like this?
Want more like this?
Insight delivered to your inbox
Keep up to date with our free email. Hand picked whitepapers and posts from our blog, as well as exclusive videos and webinar invitations keep our Users one step ahead.
By clicking 'SIGN UP', you agree to our Terms of Use and Privacy Policy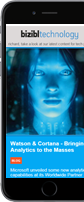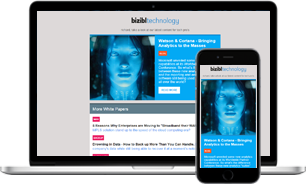 Want more like this?
Stay up to date with our content email