B2B Data for Demand Generation
Even for the most experienced marketers, modern demand generation presents a bewildering array of options. From pay-per-click and display advertising, to retargeting and email marketing, and everything in between - finding budgets to test, organising creative, then trying to get a clear picture of ROI can be challenging. With so many choices available, it's easy to overlook one of the most established and reliable methods of generating B2B leads - curated, carefully targeted prospect data.
Savvy marketers know that increasing the prospect pool for any marketing programme can have impressive effects on ROI - if more people see your creative, engage with your content and are exposed to your brand, your investment goes further.
In this paper, we'll look at the do's and don'ts of adding data to your mix and we'll show you how you can integrate data with almost every other aspect of your marketing.
Get the download

Below is an excerpt of "B2B Data for Demand Generation". To get your free download, and unlimited access to the whole of bizibl.com, simply log in or join free.
Data At The Heart Of The Marketing Mix
It's fast becoming a cliché, but it is true to say that modern customers want to be treated as individuals. Integrated marketing campaigns that recognise this fact will undoubtedly be more successful, but creating a link between different marketing channels, recognising individuals and tailoring content to their preferences on a one-to-one basis is easier said than done. "Relevance" should be a guiding principle.
The solution to all these challenges begins with data. To establish links between channels, it's necessary for marketers to build out and/or augment their data. If you know only a prospect's email address, your marketing options are fairly limited, but by improving records to include detailed contact information, such as postal address, email addresses, phone numbers and more, you can deliver multi-channel campaigns and even respond to users behaviour.
Now that you've opened up and connected all the channels, you can start to gather contextual data to help you personalise your messages - everything from business sector to seniority and interests can help you tailor your content and focus your resources to achieve the best ROI.
Of course, if you have finite amounts of first-party data available, or limited resources to manually improve it, third-party prospect data can be worth its weight in gold. Often available with enhancements, such as company size or the individual's decision-making capacity, this data can be an excellent way to feed ongoing campaigns and identify new leads for sales follow-up.
Relevance should be a guiding principle.
Best Practice And Compliance
B2B data is a key tool for businesses to use in identifying and converting prospects, but it needs to be treated with respect, maintained and nurtured. Misuse or neglect can lead potential customers to tune out your messages, damage your reputation, or worse, land you in legal trouble.
Large companies need to constantly review data processes and ensure that teams and systems work together. Organisations should nominate data controllers and empower them to take ownership of data compliance throughout the enterprise. This would typically involve; identifying data stakeholders, working with them to create an organisation-wide data strategy, monitoring data health and training staff and partners. The imminent impact of GDPR will significantly increase the need for such structure and policy.
Small companies have an advantage in some respects, simply because fewer people come into contact with data, so business policy is easier to implement and enforce. That said, the legal obligations are no less onerous for small companies. With that in mind, SME leaders should be prepared to devote a reasonable amount of time to staying up-to-date with best practice and changes in the law.
This need for unwavering diligence extends to work involving third parties and data; whether you're using cloud based processing/storage providers, purchasing data, or engaging agencies who might come into contact with your customer's data. In every case, it's important to know where in the world your supplier is located, where any data is physically held, how it's secured and monitored and what are the service level guarantees offered by the provider. When purchasing a business list, it's important to interrogate providers fully as to the provenance of their lists and their own data governance policies.
Whether working with your own data or third party data, diligent management and effective cleansing is an absolute must. Ignorance and lack of resources is no excuse in the eyes of the Information Commissioner's Office (ICO) and so, particularly as new regulation such as the EU GDPR comes into force, it's important to be fully aware of your changing obligations.
Invest In Content
Once you have a robust data strategy and are beginning to grow your database, you can focus on how to convert prospects into actual customers - and then retain them. With so many marketing messages bombarding your customers and prospects, getting heard can be difficult. In fact, customers have become so adept at screening sales-focused messages that companies have had to reimagine marketing over the last decade.
Modern marketers have come to realise that if they want customers to choose to interact with them, they need to offer something of value. Content marketing is a strategy born of this need, which focuses on creating and distributing valuable, relevant content in order to attract and retain a clearly-defined audience. Again, the changing rules under GDPR will mean that gaining consent is increasingly important and valuable - relevant content will be key to getting the opt-ins required.
Unfortunately, content doesn't create itself, so you need to be prepared to invest time, resource and budget. That said, content can take many forms, and it's easier to get started than you might think - most blogs or papers are simply the author's conservative take on a topic that they are familiar with (by virtue of their day-to-day role). Don't be afraid to take a view on current industry trends and offer information or advice in your content. Blogs, website content, videos and social media posts can all form part of your content strategy and help position your business as a thought leader. Importantly, ensure your content takes an informative or educational stance - fight the urge to sell. Demonstrating your skills and knowledge does the selling for you.
Thereafter, it's important to identify the content themes that your customers and potential customers will be most interested in - speak to clients, analyse your data, even conduct research to create a longterm editorial plan. If you or your team don't have the resources to create enough content, consider outsourcing - content creation is an important line in any marketing budget. Lastly, whatever form(s) your content takes, make sure it's easily accessible and usable on any device, from desktop to mobile. Be mindful that a customer or potential customer's experience with your content is an experience with your brand.
Content that's not immediately relevant for one person might become relevant when they've built their knowledge and experience, or when their needs change. Use your data to identify trigger points such as a person starting to research a new product - Use content to help move these prospects down the sales funnel.
Measure the ROI of your data
The principles of measuring ROI are fairly simple - input vs output. One example might be if you pay a researcher to compile a list of 100 prospects over a week, then contact each one. If you reasonably attribute [say] a £1000 cost to that process, then one of the people you contacted purchases a product or service from your organisation for £2000, that's a 200% ROI. This gets a lot more complicated as you add different data sources, as the lines between one acquisition method and another become blurred, and as a customer's value to your organisation grows over their lifetime, but it can be tracked. Develop a strategy for measuring ROI that works for your business and review it regularly.
This gets a lot more complicated as you add different data sources, as the lines between one acquisition method and another become blurred, and as a customer's value to your organisation grows over their lifetime, but it can be tracked. Develop a strategy for measuring ROI that works for your business and review it regularly.
Most importantly, use what you learn to constantly adjust your marketing schedule. Prioritise data sources that perform well and don't be afraid to reduce or even stop those that don't. Learn how investment in content and multichannel campaigns can improve overall ROI.
Integrate And Automation
Gathering data, administering campaigns, measuring ROI, and creating content is time-consuming and resourceintensive. Whether you're a sole trader or a large organisation, automation can help you make better use of your assets, whilst dramatically increasing the potential frequency and relevance of your communications. In turn, this improves marketing ROI and drives revenue. For large organisations, basic integrations such as a link between email marketing and CRM systems can pay dividends, simply by enabling sales teams to update contacts status or information to trigger marketing campaigns. Predetermined events such as email opens, video views or white paper downloads can then help to nurture prospects towards purchase.
For smaller organisations, building software links and API's can be more of a challenge - some of the technology investment might even be prohibitive, but that doesn't have to preclude integration entirely. Even if data synchronisation is a batched, manual process, the eventual marketing outputs can still follow a pre-prepared programme of activity, such as a welcome campaign. Email openers can then be exported for a personal follow-up. This pseudo-integration and piecemeal, "where possible" tuning for different target groups can help to prolong the life of content (keeping costs down) and deliver more timely and personalised communications
10 Do's & Don'ts Of Using Data For Effective Demand Generation
DO keep your database clean and up-to-date. Make sure someone in your organisation takes responsibility for it.
DO think carefully about how often you send prospects marketing material or content. Getting frequency right is crucial to avoid disengagement and opt-out.
DO train everyone in your organisation - communicate the importance of data and insist on quality.
DON'T cut corners on data governance and security. Businesses will trust you if they trust how you store and use their data - and the fines for failure can be severe.
DON'T forget to offer something of value! It's become an old adage, but "content is king". However, the best content will still be wasted on the wrong person. In the modern world, we can extend the adage to "content which is relevant is king".
DO select third party data providers carefully. Look for partners who constantly research, monitor and update the data you need. Don't be afraid to question how they guarantee quality and compliance. It is your responsibility to have done this due diligence.
DON'T think that data alone can solve everything! Taking better care of your data and sourcing new data can give your marketing a real boost, but that doesn't mean you can neglect the basics.
DO invest in quality content. Prospects are more likely to respond to thoughtleadership content that informs, educates and entertains. Think about how content works on different media and monitor which channels and devices prospects prefer, so they are more likely to engage with you.
DON'T keep marketing to unresponsive data. If you're emailing, it can affect your deliverability. If it's direct mail, it will simply increase your overall costs. If your data has become unresponsive, give it a rest!
DO set clear KPIs to measure the impact of your data marketing. Everything from email opens, inbound calls or new sales can help you fine-tune your marketing.
Want more like this?
Want more like this?
Insight delivered to your inbox
Keep up to date with our free email. Hand picked whitepapers and posts from our blog, as well as exclusive videos and webinar invitations keep our Users one step ahead.
By clicking 'SIGN UP', you agree to our Terms of Use and Privacy Policy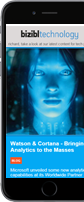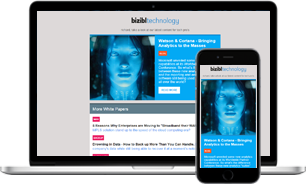 Want more like this?
Stay up to date with our content email