Data is Key to Programmatic
Richard Foster
UK Managing Director
LiveRamp
Modern marketing is all about personalisation - and good personalisation is underpinned by data. For many organisations however, a fundamental disconnect between channels - particularly offline marketing - is preventing marketers from joining the dots.
In order to have a personal relationship with a consumer, brands need to break down barriers, de-silo their data, and identify their customers - a seemingly herculean task. Programmatic, and the data it uses and generates is, in many ways, exacerbating the problem. How can marketers ensure that offline data is onboarded, connected with online data and put to use effectively? How can they connect a postal address with a Facebook account, or an in-store purchase with an email address or a cookie? Increasingly important is the ability to recognise a single customer whether they interact on a mobile, a laptop, or a tablet. If a business can't do this, it could be counting a far larger customer base than it actually has – and failing to understand that a customer is a single person may also undermine their faith in that business.
Data is the lynchpin at the heart of successful marketing strategies. It has the power to define and shape the way brands interact with their customers. Not only does it provide valuable insight on their individual preferences and behaviours, it enables marketing messages to be executed with a far greater level of personalisation and precision. In fact the effectiveness of any cross-channel campaign largely lives and breathes by the quality of the data sitting behind it.
In the recent past, the quest for Big Data dominated the marketing agenda of brands the world over. However, with vast amounts of data now being generated on a daily basis - four million posts are created on Facebook alone every minute – brands are increasingly adapting their approach to make sure they are capitalising on the key data within the burgeoning assets they have available.
One of the major obstacles to success in this regard is data alignment. As brands have increased the number of applications they use to engage with customers, they have naturally created more data and indeed data silos than they had before. As a result, brands have found themselves stuck with disparate data sets in different formats and locations across the business. This can create a complex environment for marketers to navigate and potentially leads to customers having a disjointed experience when How data holds the key to ensuring the progression of programmatic maturity when they interact.
Strategic technology partnerships can provide the data backbone to help marketing leaders solve these challenges and get back to marketing. In fact, if carefully selected, the right technology can not only reduce complexity and overheads, but can dramatically increase ROI by activating previously untapped data and consumer potential. These partnerships can provide the tools to improve relevancy and enable brands to connect with consumers on a truly personal level.
Brands need to focus on how they can connect their 1st party data assets with other data sources online to establish a single rich data source and a more defined view of their customers. With rich, 1st party data available, telling us so much about our customers, why wouldn't marketers want to connect and consolidate it with other data.
To do this requires an understanding of the importance of data onboarding. Data onboarding is a service which brings offline data such as CRM databases into an online environment so that it can be activated and used to transform marketing campaigns. For that to work, this offline data needs to be matched with existing online and digital data sets to create a full, uniquely rounded picture of the customer; which, in turn, relies on identity resolution – recognising the same person both online and off.
Businesses that have databases full of customer records have the power to transform that information into a valuable and rich business asset through onboarding. Through self-service dashboards billions of records can be uploaded in any format each month, meaning that the approach is easily scalable.
Once this data has been on-boarded, it can then be matched with existing data in a secure and anonymised environment where each record is assigned a unique identity. This ensures that consumers' privacy is fully protected and within the letter of privacy laws. During this process all personally identifiable information is removed. Then the clever bit happens. These anonymised records are then matched to existing online and digital IDs held by partners like Facebook and media networks or platforms, to activate an additional layer of insight which can be used to improve the precision of brands targeting capabilities.
As a marketer, you're now in a position to deliver better targeting, personalisation and measurement. To give the same message online and off, to recognise people for who they are and all their worth and to measure the impact; who wouldn't want to be able to measure the real world purchases driven by digital advertising! Finally, think of that classic tale of woe from the web. You know the one, where you search for something, perhaps even buy it, and you're subsequently retargeted with ads for that very same product or service again and again and probably again. With data onboarding, the CRM data, that knows the prospect is now your customer and has already bought the LED TV, is able to influence the digital ad world. This ensures that this same customer will remain anonymous in the digital space but can be categorised as someone who has a specific LED TV, allowing the advertiser to either decline to bid for the ad, or perhaps serve up a complimentary ad, say for a sound bar or Bluray player. Personalised marketing implies relevance and relevance determines how successful marketing is. Today, it's more likely we have too much data than too little, but the data is fragmented, siloed and unable to be connected to real people to drive real relevance. With onboarding, that changes and with it, the ability for marketers to do their jobs well.
The rapid rise of programmatic media buying, not just in the UK but across the globe, has had a phenomenal impact and to a large extent provided a catalyst for change in the way brands build their campaigns. We may only be at the beginning of that journey but over the next year we will see data onboarding increasingly help brands bridge the gap between on and offline and how it can transform the impact, accuracy and relevance of their customer-centric campaign materials.
To find out more about programmatic, download All Grown Up: Brands' Journey to Programmatic Maturity.
Want more like this?
Want more like this?
Insight delivered to your inbox
Keep up to date with our free email. Hand picked whitepapers and posts from our blog, as well as exclusive videos and webinar invitations keep our Users one step ahead.
By clicking 'SIGN UP', you agree to our Terms of Use and Privacy Policy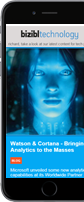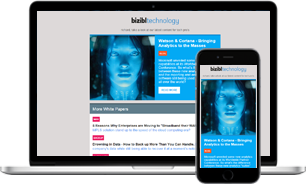 Other content you may be interested in
Want more like this?
Stay up to date with our content email
Want more like this?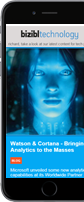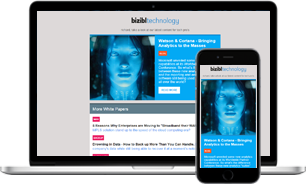 Want more like this?
Insight delivered to your inbox
Keep up to date with our free email. Hand picked whitepapers and posts from our blog, as well as exclusive videos and webinar invitations keep our Users one step ahead.
Bizibl Group Limited, Registered in England 09091156, 26 Bridge Road East, Welwyn Garden City, Hertfordshire, AL7 1HL